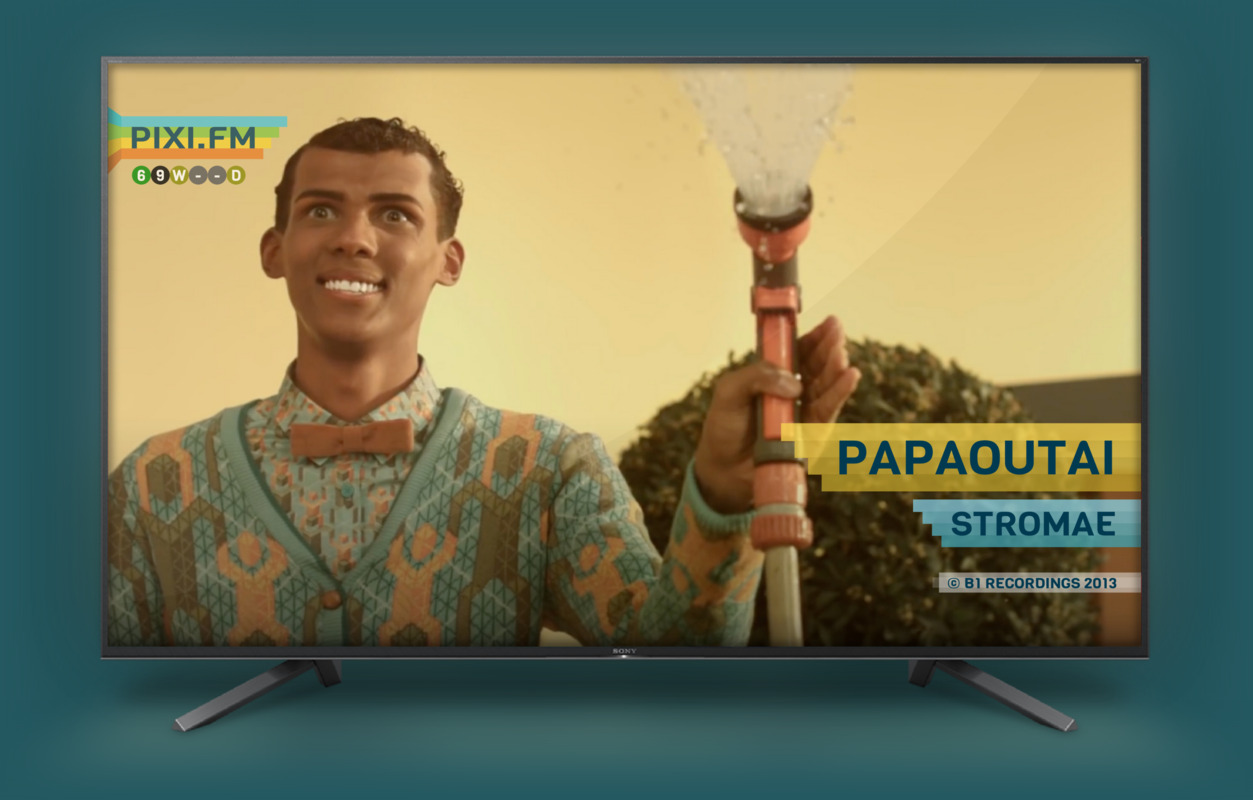 NON-STOP
MUSIC TELEVISION.
It is exactly what it sounds like - you can say goodbye to the awkward silences and endless search boxes because the music never stops on PIXI.FM. Our resident robot VJ has been trained with our Adaptive AI to play a continuous stream of music videos selected to match your mood of the moment. What will you mix in?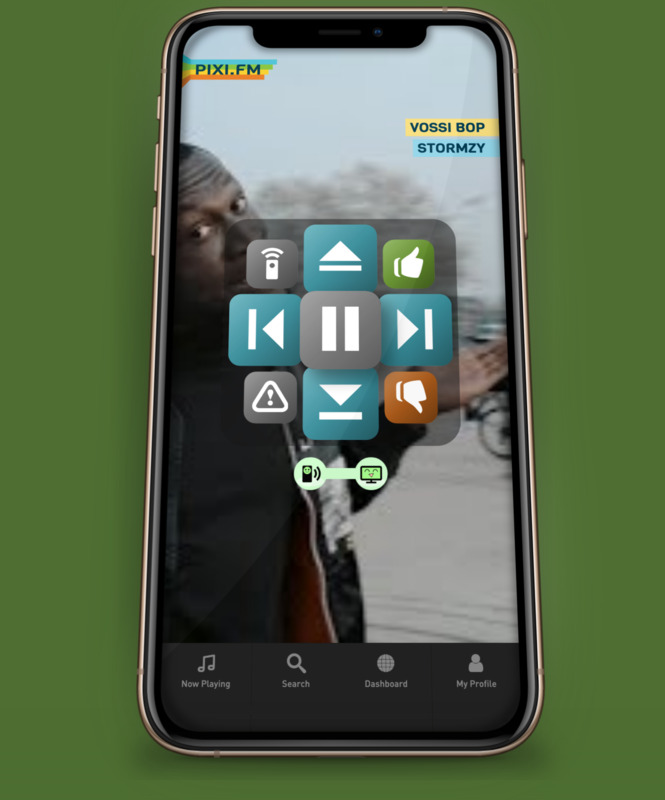 YOU'RE IN CHARGE
- WHEN YOU WANT.
Take a break - lean back. PIXI.FM is designed to be enjoyed like Television - at a distance and in the background. Our custom-built Remote Control works on any smartphone and is way easier than fighting against a standard remote on a smart TV. You can even use it without installing the app.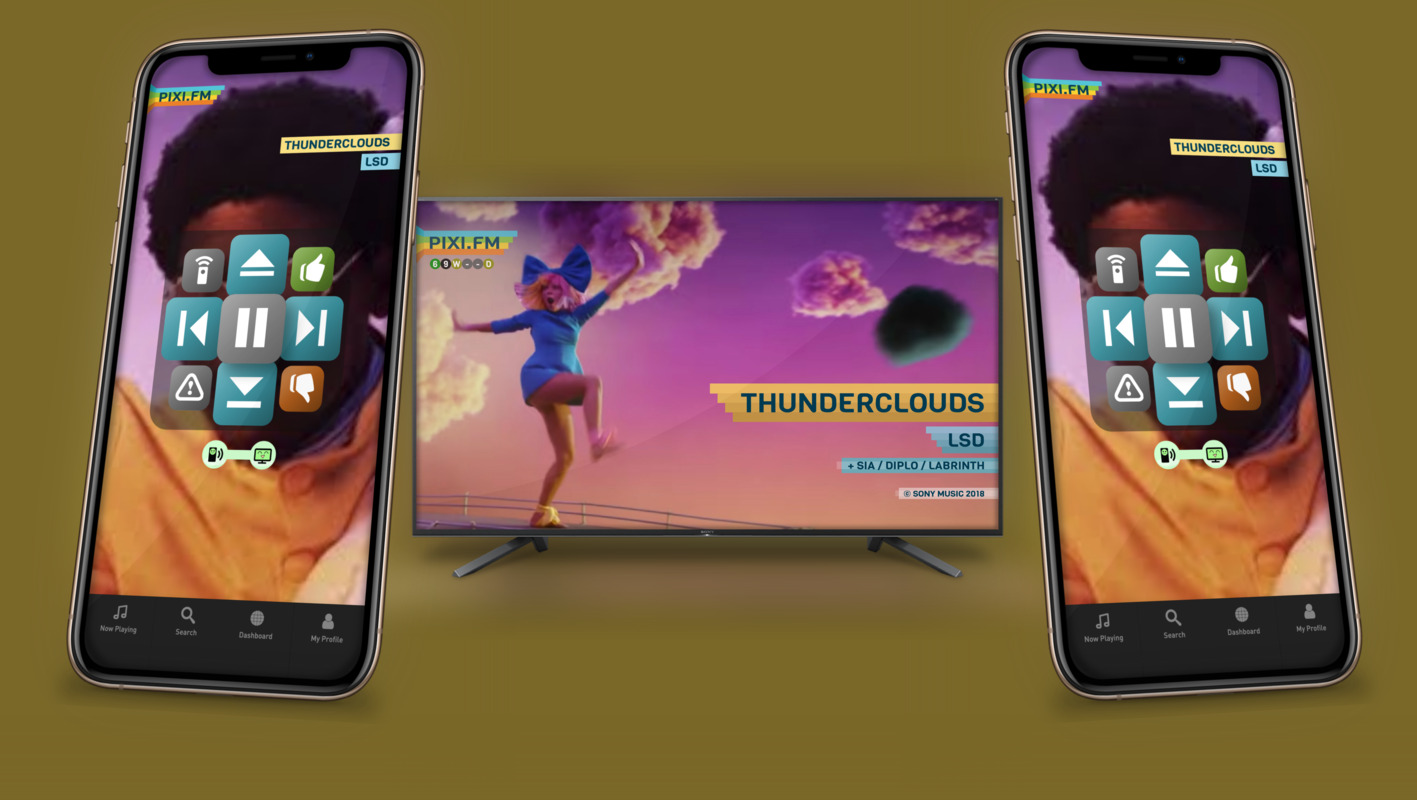 WE MAKE IT
BETTER TOGETHER.
Watching music together doesn't need to be awkward anymore. We designed for the party. Everyone in the room can use their phone to remote control and add their music to the mix. VJ Pixi balances everything out to give everyone a play. And if you can't be in the same physical space, PIXI LIVE lets you party together at a distance.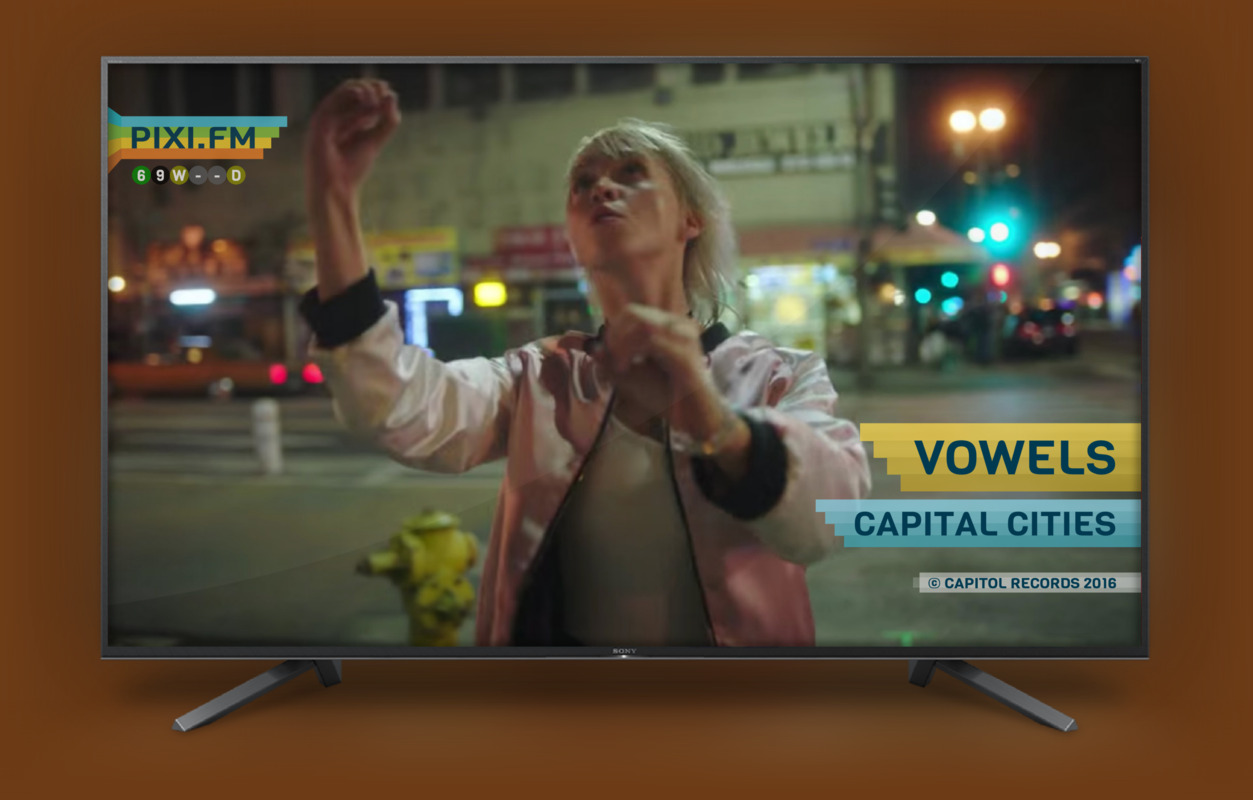 EXPLORATION IS
THE HUMAN SPIRIT.
What does your playlist look like? Drop a Spotify or Apple Music playlist into the search box and PIXI.FM turns that into a music video channel. Invite the Robot AI to ride along and pick tracks that match what you watch - you zag and it zigs. Deepdive™ from tracks as they play to take the mix on a tangent. PIXI.FM is your slightly annoying friend on a music discovery voyage.